Picture Framing with Quality, Style, Design, & Experience

Picture Framing in Concord, CA
For over 40 years, Clayton Valley Frameworks has been your family-owned and operated source for custom picture framing and quality craftsmanship in Concord, CA. Come in or call today to see how we can help you with photo mounting, art framing, and more.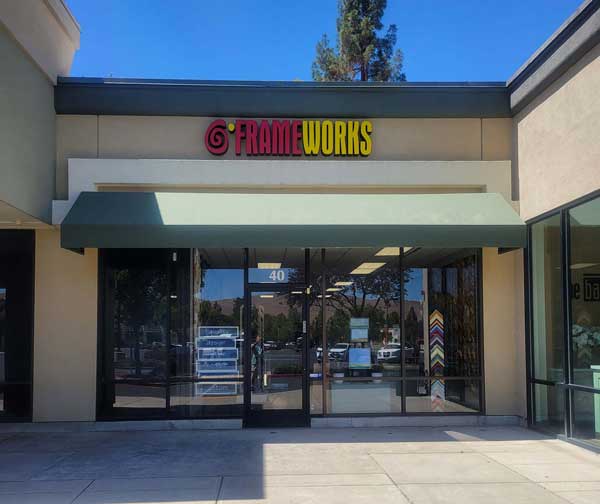 Framing & More
When you have a truly special photograph or work of art, the material you choose for framing can be as integral to its appearance as the picture itself. For picture framing in Concord, CA that can enhance any photograph or work of art, come visit us at Clayton Valley Frameworks. Since 1978, our family has been working locally to provide our customers with framing options that are both stylish and unique to their tastes. We specialize in conservation framing, and all work is done on the premises by skilled craftspeople and talented designers. Our team is always ready to assist you in choosing the perfect competitively-priced frame for your art or mirror.
At Clayton Valley Frameworks, we take pride in our wide selection of framing options,
and we see every framing job through from start to finish.
Whether you prefer wood, metal or lacquered molding, we have styles to fit every taste and every budget. Please visit our showroom today to view our samples and let us help you make the proper decision for your home decor improvement. We proudly offer a customer satisfaction guarantee, and we make house calls and offer delivery with installation.
We specialize in conservation framing, so your picture will stay safe for years to come.
When you contact us for a free onsite picture framing consultation, you'll soon discover why we're the best option for framing in Concord, CA. We provide custom picture framing to our neighbors in Pleasant Hill, CA | Walnut Creek, CA | Danville, CA | Alamo, CA | Lafayette, CA | Orinda, CA | Moraga, CA | Pittsburg, CA | Antioch, CA.
We are a proud locally owned and operated family business.
Our team of craftspeople & designers has decades of experience.
We can provide onsite consultations and delivery with installation.
We create frames from a wide variety of materials.